How else can we help you?
Increase your profit margin.
Did you know that your choice of glass is one of the most important factors when it comes to profitability? It is. When it comes to choosing glass, your profit margin comes down to two things.

The first is making sure you get the best price, so your costs are low. The second is making sure you get the highest quality, so you can charge higher prices. We help you with both.
Better your impression on retailers.
Want retailers to sit up and take notice? Use the highest quality glass that is perfectly suited for your application. Make your product stand out so that it sells more and retailers are more likely to carry it.
Command a premium and still sell more.
We'll show you how to charge an average of 35% more and yet still increase sales! Sounds paradoxical, doesn't it? The truth is, we have seen this happen time and time again.
Increase shelf appeal.
Want more eyes on your jars? Jars with high shelf appeal command a premium and move more quickly. We'll show you how to differentiate your products in order to achieve this.
Enhance your line.
Imagine having a beautiful, enhanced line. How about that high-end look? Bring your line to the next level, turn heads, and increase sales.
Increase your cash flow.
How can we do this? It's actually quite simple. We'll show you how to time your shipments and set up the right payment method so that you can be moving as much inventory as possible before you even have to pay for it.
Take away all inventory worry.
Remove any uncertainty or frustration you may have felt in the past by relying on us as your just-in-time glass jar supplier.
Enjoy peace of mind.
All glass is packed safely giving you ultimate peace of mind and freedom from worry. Relax in comfort, knowing your glass jars are guaranteed every step of the way.

Why is this so? It's simple. They tell us every day in their own words:
Do you qualify for a discount?
Fill out the form on this page. The first question we will ask you is — How many jars do you need? Then we'll offer you a tiered discount based on your order size.

To qualify for a discount, simply arrange with our staff to place your order in case, pallet, or mass (negotiable) quantities.

The more you order, the bigger your discount will be.

No matter what your need or specific application, it is highly likely we have exactly what you are looking for at a price you can afford.
Sincerely yours,

Paula Capaldo,
Sales Director,
National Jar Company
860-432-2642
P.S. Even our smallest individual and personal clients enjoy our immediate and down-to-earth attention. We are here for you even if you're just doing a quick fundraiser or just started working with glass. We give the same attention to everybody regardless of the size of your order.
National Jar allows me to turn my inventory into cash... the lead times are unbelievable!

- Tim Williams, Blush Candles
A special Thank You to Paula.

- Valorie Davis,Bellagio Hotels
I've had a 25% increase in sales due to your unique glass.

- Jaye Bowe, Sugar Bears Scented Candles
[You] significantly improved the appearance and presentation of our demo candles

- David Ziser,, Flavor and Fragrance Specialties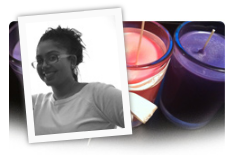 "I need to order more!"
RESHMA PERSAUD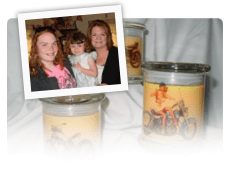 "My sales have literally tripled in the past year. Thank you!"
BETSY NELSON
Betsy's candles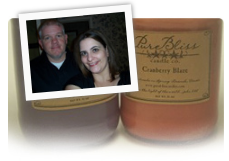 "I refuse to do business with any other jar company."
ALYSIA WRIGHT
Pure Bliss Candle Co.